Med Spa Frisco, TX
ATOMIC BEAUTY
The Official Med Spa of The Dallas Cowboys Cheerleaders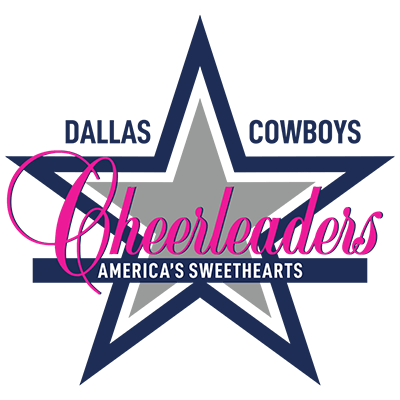 At Atomic Beauty, our highly trained team is committed to providing personalized and attentive care. Located in Frisco, TX, we offer the most advanced minimally invasive treatments for aesthetic and sexual health concerns. Utilizing cutting-edge technologies and injectables, our medical professionals strive to give you the best experience possible to ensure all of your needs are met. Our goal is to deliver beautiful, restorative results that will have you leaving with a smile on your face. We look forward to serving you today!
By combining modern science, cutting-edge technology, and an artist's touch, our med spa's beauty equation delivers ATOMIC results.
Frisco, TX Med Spa Services
Choose an area to get your ATOMIC results.
Atomic Beauty featured on CMT's for Best Med Spa
Dallas Cowboys Cheerleaders: Making the Team!
Meet the atomic POWER COUPLE
DR. AIMEE NGUYEN + DR. ROBERT NAJERA
Owned and operated by Dr. Nguyen and Dr. Najera, Atomic Beauty features a team of licensed and certified aesthetic professionals who are devoted to providing the highest quality of care. Each team member has extensive knowledge and training in the most advanced nonsurgical techniques to help you achieve your beauty and wellness goals. We prioritize working one-on-one with you to learn about your unique needs so we can design a personalized treatment plan that addresses them. We want you to feel safe and comfortable in our relaxed environment as we work collaboratively to give you satisfying results.
Meet Our Team
Atomic Testimonials
What People Are Saying.
So happy that she was able to fix my stress incontinence - I'm 4 weeks post op. Had a hysterectomy, urethral sling and labiaplasty. Can not thank Dr Nguyen and office staff for being so kind and meticulous. No stone left unturned. Chandler sends an email with step by step instructions. Dr Nguyen takes her time explaining the entire process. She allows plenty of time for questions. You never feel rushed. Day of surgery Dr Nguyen reviews the game plan again. She took the time to call my family while I was in recovery. I do not have a high pain tolerance, pretty wimpy really. During my recovery I've needed ice packs, ibuprofen and very minimal hydrocodone. I think the worse pain was from the laparoscopic hysterectomy. I required gas-X. The labiaplasty pain is dull. I'm still wearing a panty liner and have sutures. I know I'm not fully healed but I definitely like what I see so far. I thought about this surgery for a year. Man what a wasted year! The recovery has been easy. Struck gold finding Dr Nguyen. I'm so happy that she was able to fix my stress incontinence and make my lady look young and pretty again. Don't have to cross my legs to sneeze!!! Can't wait for the sutures to dissolve and see the final results. Money well spent. Self care self love.
I absolutely love Bethany she is so sweet and patient, she always answers all of my questions and never makes me feel rushed. I have tried Botox at other places but she is by far the best. The results I get last longer and more of my lines are completely gone. I won't go anywhere else, thank you for helping me feel and look my best!!!!! Xoxo
Had microneedling done with Rahtry and she is just a doll. Going back to her for more work and soon to Alexis for my lips. Highly recommend, cute and clean!!
Atomic Beauty is your go-to for all beauty enhancements. Beauty injector Alexis is the best at what she does! I had filler done on my face and lips for the first time ever and she made me feel really comfortable throughout the whole process. So happy with my results! I also have to shoutout the front desk staff, for my follow-up appointment, I got my dates mixed up and showed up on the wrong day, but they were very nice and accommodating and got me in at the very last minute. Book with Alexis and Atomic Beauty asap, you won't be disappointed!
I had a great experience yesterday with Alexis at Atomic Beauty. She was absolutely amazing. I went in for Botox and was a little nervous. However, Alexis was able to calm my nerves and made me feel so comfortable. I can't wait to go back in 3 months to see her again!!
Being social is a constant in the Atomic Beauty equation.